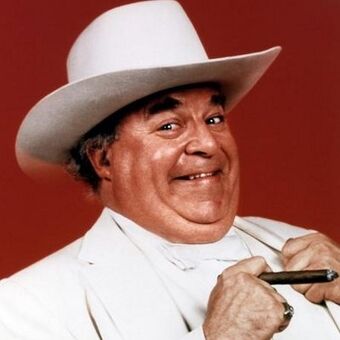 What do you know? North Carolina — where Holy Men mulct the regular folk so casually and confidently you'd think it was a birthright — has its very own Boss Hogg: Senator Richard Burr.
Briefed that the CoronaVirus would provoke a major, disruptive, life-threatenining event, did the Senator warn his constituents to get ready? He did not. He warned big donors, though.
The chairman of the Senate Intelligence Committee warned a small group of well-connected constituents three weeks ago to prepare for dire economic and societal effects of the coronavirus, according to a secret recording obtained by NPR.

The remarks from U.S. Sen. Richard Burr were more stark than any he had delivered in more public forums.
And he unloaded a lot of stock.
Soon after he offered public assurances that the government was ready to battle the coronavirus, the powerful chairman of the Senate Intelligence Committee, Richard Burr, sold off a significant percentage of his stocks, unloading between $628,000 and $1.72 million of his holdings on Feb. 13 in 33 separate transactions.

As the head of the intelligence committee, Burr, a North Carolina Republican, has access to the government's most highly classified information about threats to America's security. His committee was receiving daily coronavirus briefings around this time, according to a Reuters story.
Clearly, Burr should resign. He should also face an insider trading investigation, and prison.
Always, invariably, inevitably, reality gets the last word. Could we please abandon the Happy Fantasyland spun by idiot preachers and start paying attention to the experts?